Houses
May 21, 2013 15:15:58 GMT -5
Post by Vallen Douglas on May 21, 2013 15:15:58 GMT -5
[align=center]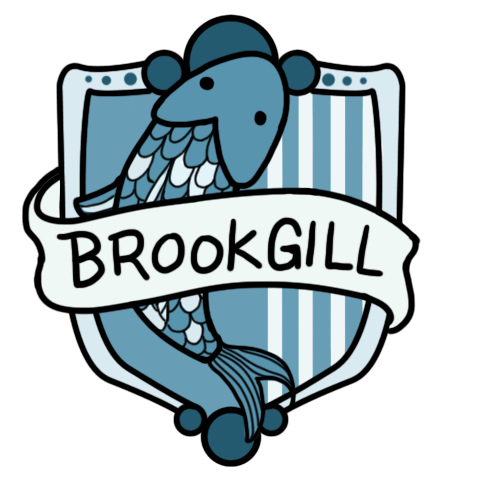 [/align]
The dormitory was named in honor of one of the Merfolk who once resided in the rivers near the Academy. When Greyson Fletcher decided to gather some samples of the plants that grew in the river, he somehow found himself tangled in it. He would have drowned if it had not been for Brookgill's swift actions in cutting him loose and bringing him up to the surface. The crest of the house bears the Koi fish in order to represent strength, perseverance and luck, with their house colors being blue and silver. Those of the Brookgill are said to be vain and secretive, but friendly and generous.
[align=center]
[/align]
The Wolfsbane Werewolf colony, although quite used to staying away from humans who would have hunted and slaughtered them, saved good Greyson Fletcher one night when he was attacked by a griffin when wandering too close to her nesting site. In their honor, Fletcher founded the Wolfsbane house, with the strong wolf taking a place on the crest. The wolf, according to the culture of the Wolfsbane Werewolves, was said to be that of a teacher and a leader. Wolfsbane students can be aggressive and arrogant, but fiercely loyal and enthusiastic. Their house colors are black and copper.
[align=center]
[/align]
Although Centaurs tend to stay in the background and avoid witches and wizards, one by the name of Swifthoof met with Fletcher, as he had foresaw an event in which the Wizards and Centaurs must work together for the common good. Fletcher was allowed to build the Academy on the mountains, and even allowed the students free reign of part of their forest as long as they did not cross into the Centaur's land… which was easy enough, considering that it was at least a day's walk to enter their territory. In honor of the brave centaur, the Swifthoof house was formed. Their house colors are gold and brown, with Swifthoof students being ambitious and closed-minded, but altruistic and honorable.
[align=center]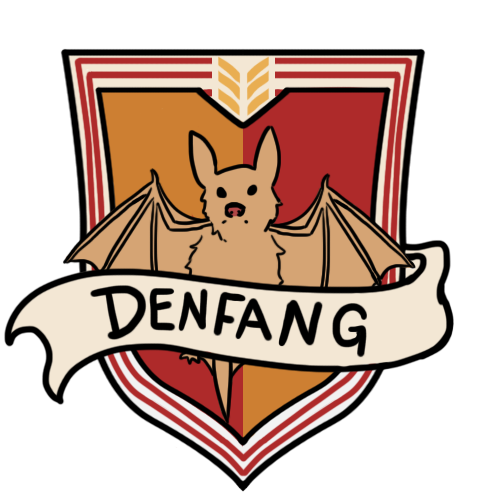 [/align]
Vampires can be quite dangerous, and yet the Denfang Coven seemed to have learned a lot about living and mingling with the locals, despite their need to feed on them. It was during a hunt for a good source of food that one of the younger vampires ran into Fletcher, and ended up bringing him back to the rest of the coven. Surprisingly enough, Fletcher managed to impress these beings, and even got them to agree to leave any student of the future academy alone in a treaty that can still be found in the Principal's office. Denfang's colors are bronze and red, and their students are aloof and cynical, but wise and responsible.